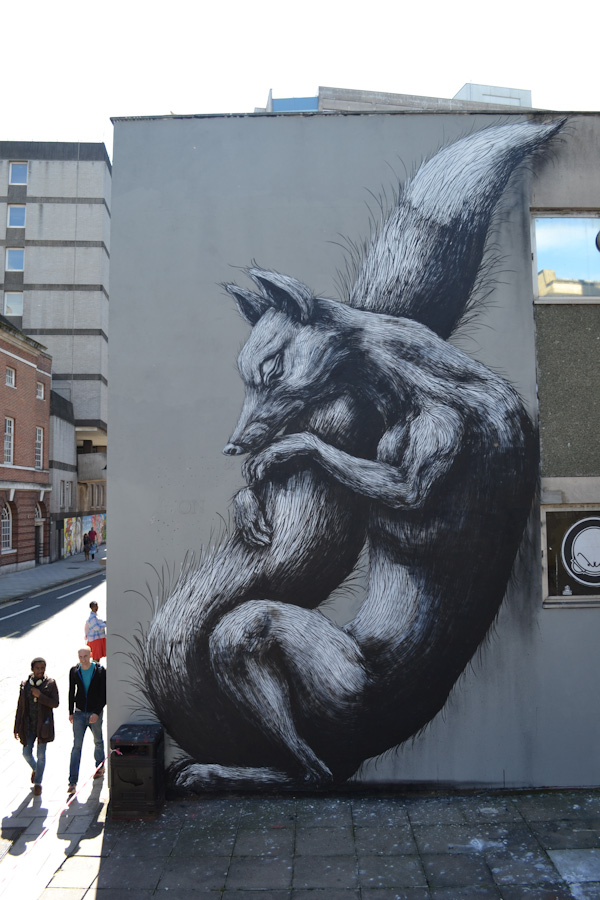 Sleeping Fox, Bristol, at See No Evil




Vardø, Norway - Walls KOMAFEST - thanks to Pøbel; 3rd image by Ian Cox
The building was formerly used to clean fish. Norway unfortunately still hunts whales. 24 hours daylight to paint.
In the winter they have 24 hours darkness, ... a very unique experience.




New York City
Thanks to Andrew. Image by Luna Park

Bears, Rochester, NY, at Wall Therapy. Thanks to Ian J. Wilson




Possum, Chicago. Thanks to Pawn Works





Driving from the east to the west of America to stop at Tucson.
By invitation of Eric Firestone of the Boneyard Project I got to paint this US Navy discarded plane that been used during the Korean war. Painting such a 'loaded' surface, gives some 'weight' during painting it. Thanks Marcy and Alex.
Also see this video by Jason Wawro.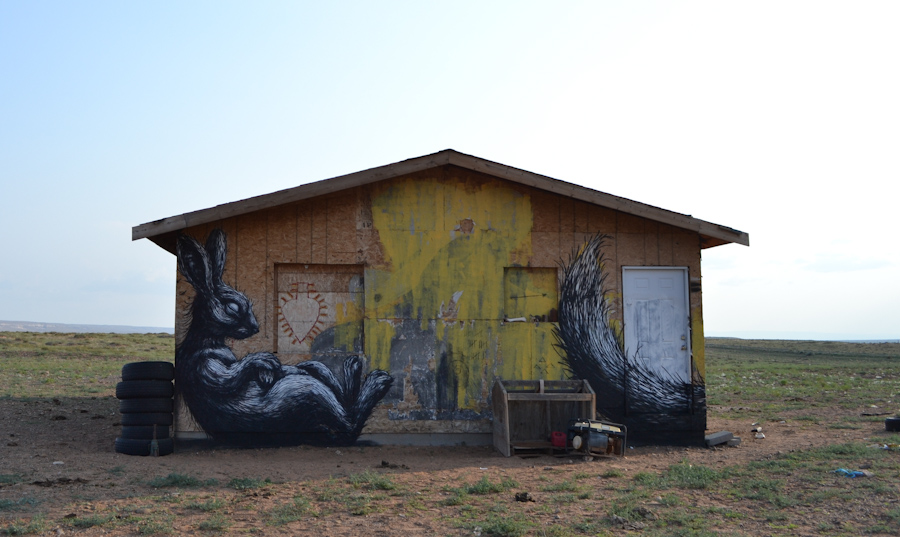 The Painted Desert Project, Navajo Nation, Arizona.
Between the south and the north rim of the Grand Canyon we entered at night near Monument Valley at the
Painted Desert. There are no words to describe the beauty of this place, ... magical. Thank you to Chip Thomas.





Johannesburg, South Africa. See a film of Roa's time in Johannesburg.
Thanks to I ART JHB, Ricky, Monica and the team.




San Juan, Puerto Rico; Los Muros Hablan
Thanks to Alexis and my other friends.


Also check out ROA's Dominant Species short film made with MOCA TV. See more by ROA.

artist: ROA

Tweet