Probably the largest piece of street art in LA; a stencil-based train that stretches 380ft.
Assisted by Bumblebee, M-City completed this wall in 4 days.



It's striking from a distance, but also really special up close: the smoke streams are incredibly intricate cityscapes.






M-City was in town for a show at the Carmichael Gallery, which included stencilled canvases and some really stunning machine-like installations.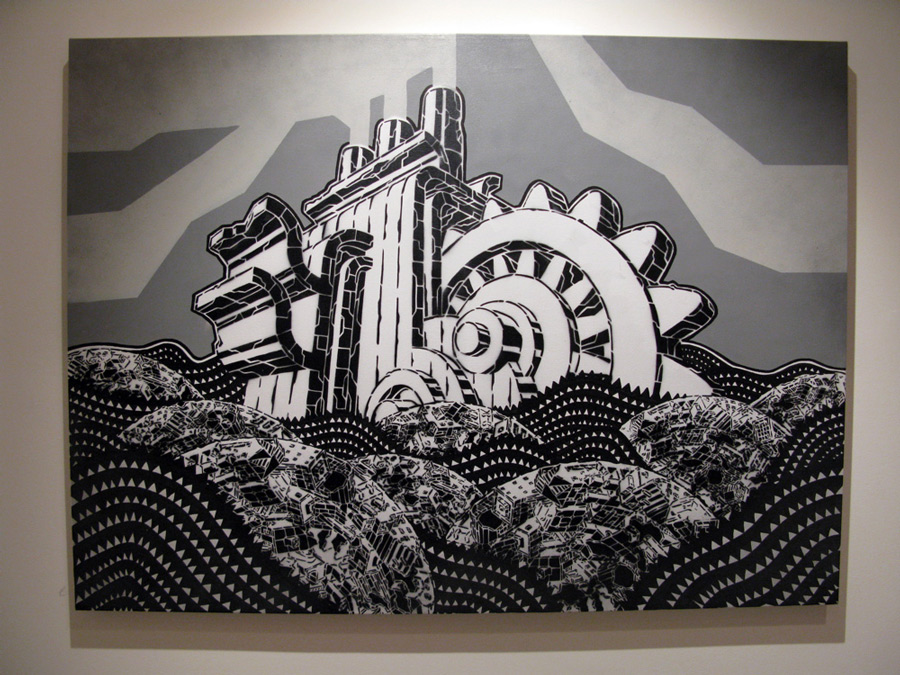 All the work from the show is posted on the Carmichael Gallery site.

artist: M-City
location: Los Angeles