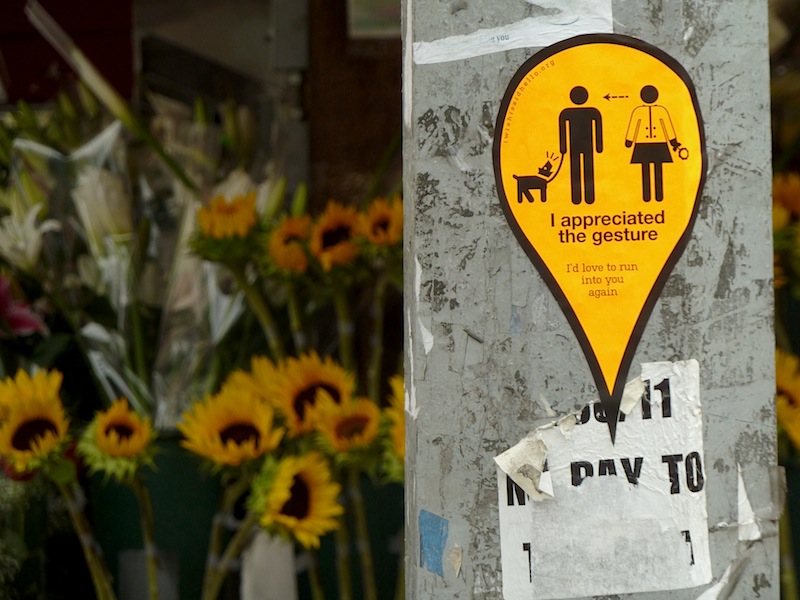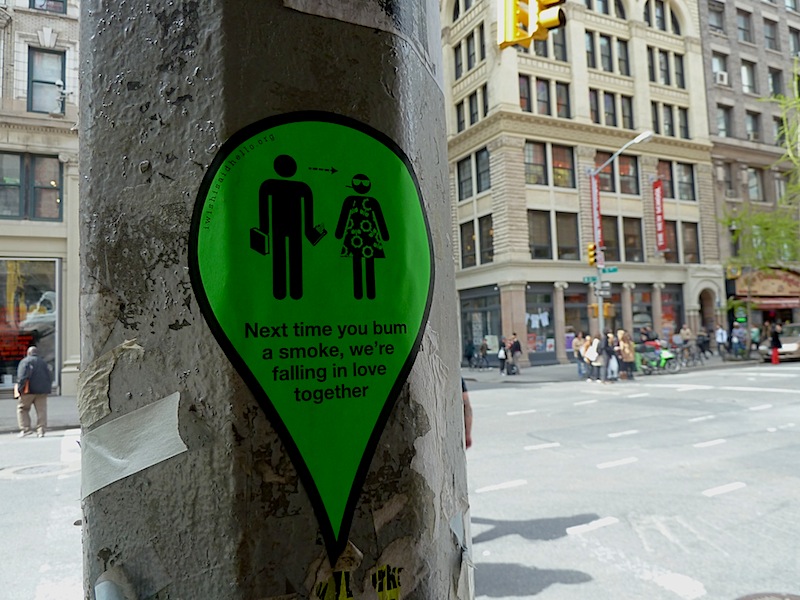 The
I Wish I Said Hello
project attempts to take the incomplete Missed Connections network from Cragslist back to the public space in the form of sticker art.

For each missed connection story that looks interesting and has a clear location, we create one sticker with selected text and graphics based on the original original descriptions and following a common style. After that, the sticker is printed using shapes and colors that talk about the digital origin of the story, and pasted at the exact physical location where that missed connection happened, to somehow complete the circle of the story.

Our goal is not to be another platform for reconnection, rather than to show how social media can sometimes be useless and ironic, to translate a digital network to the real world or just to illustrate the poetics of everyday encounters (as cheesy at it may sound).
project:
I Wish I Said Hello
location:
NYC
Tweet