A superb show at Lazarides' temporary Beverly Hills home; bringing Vhils, JR, Conor Harrington & Antony Micallef is something no other gallery could do. The pairing of Vhils & JR is particularly strong - their styles work really well together. I was particularly impressed with Vhils' work - both the etched walls and the layered-resin pieces - he's just so good.

Vhils:


These pieces are hard to appreciate in photos; Vhils adds a layer of resin over many layers of paint & torn paper. The result is a fascinating depth, like the image is suspended in glass. This is the edge of one:




Click through the galleries for more:

JR: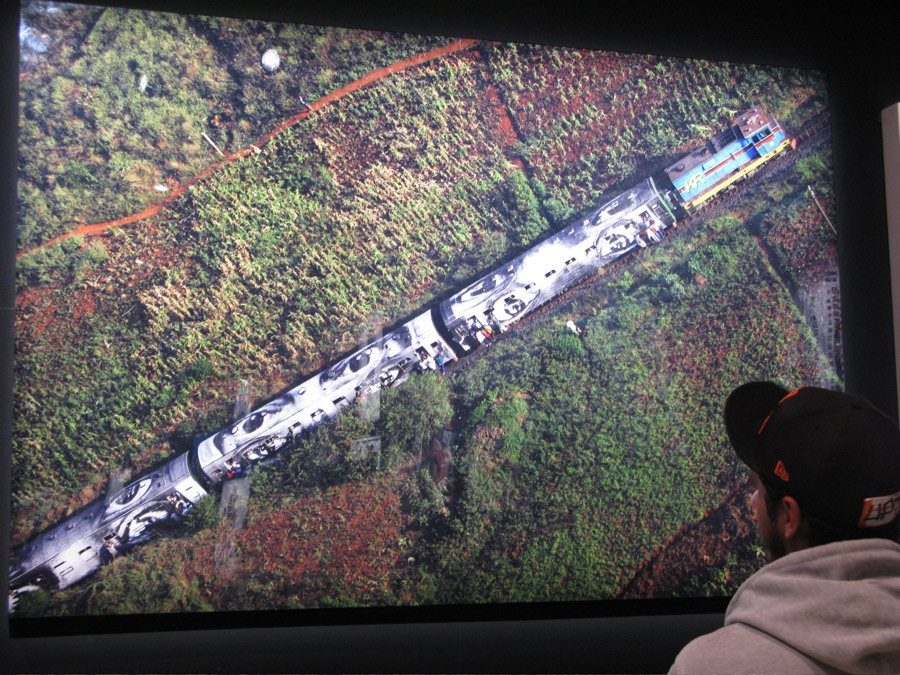 Conor Harrington:


Some gallery & setup shots:


note: I did not get any good images of Antony Micallef's work, but it's worth seeking out online.

The show runs until June 27th - details here.

See more work by Vhils, by Conor Harrington and by JR.